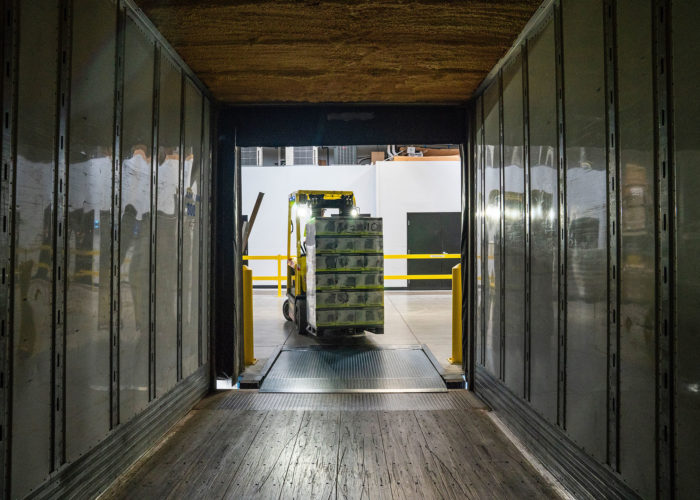 Kinesis Medical assists medical device companies with the entire logistic process from receiving, storage, kitting to fulfillment. We offer more services, but this is our core business. When exporting products, especially start-up companies choose to ship orders directly to distributors and customers. When the frequency of orders and order volumes increase, it may be interesting to reconsider your logistics and establish an efficient medical third-party logistics (3PL) arrangement for your warehousing and order fulfillment.
You benefit from many advantages from both a logistics as well as a tax perspective when you store your products in our warehouse. We focus on medical devices and cosmetic products only. We understand what you are looking for and we provide you with the logistic solution you need with transparent inventory control.
A gateway to the world
Our warehouse is located in Tilburg, in the south of The Netherlands. It provides a strategic location with excellent connections to the rest of the world. The central geographical position of the Netherlands, in particular our location in the south, offers great logistical advantages as it is close to the Port of Rotterdam, which is Europe's largest and most important seaport. Moreover, we are centrally located between major European airports, such as Schiphol Airport in Amsterdam, which is ranked as Europe's best airport for both cargo and passenger transport and Brussels Airport. Furthermore, TNT, FedEx, UPS, and DHL all have transportation hubs in our direct proximity. Your logistic center in the Netherlands creates a gateway to Europe and the rest of the world.
Advantages
As a supplier you can decide to warehouse your products in a centralized location. Costs of bulk shipments are significantly lower than shipping your products individually and reduce total inventory levels in the supply chain at the level of your distributors. With this service you maintain the option to ship the same or next day to your customers resulting in quicker delivery that translates into improved customer satisfaction. Kinesis Medical will save costs in your supply chain, will increase your service levels, removes VAT burdens and will help you to increase your market share.